Kill Kill Faster Faster
After spending more than seventeen years behind bars, Joey One-Way believed there was only one way he was getting out of prison, and that was in a box. But that's not exactly how things work out. While serving time Joey wrote a jailhouse drama that became a Broadway sensation. Now big-time producer Markie Mann is staking his reputation to spring and back Joey, counting on him to turn his scripts into Hollywood gold. Joey wants nothing more than to do right by Markie. So it's too bad when he falls so hard for Markie's young wife, Fleur. Now Joey's heading for trouble at high velocity.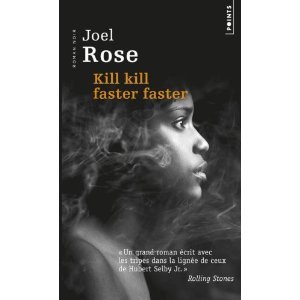 Kill Kill Faster Faster is a crime novel like no other. It has the heart and soul of the blues, the hard-boiled edge of classic pulp noir, and the voice of a man whose heart beats too loudly for his own good.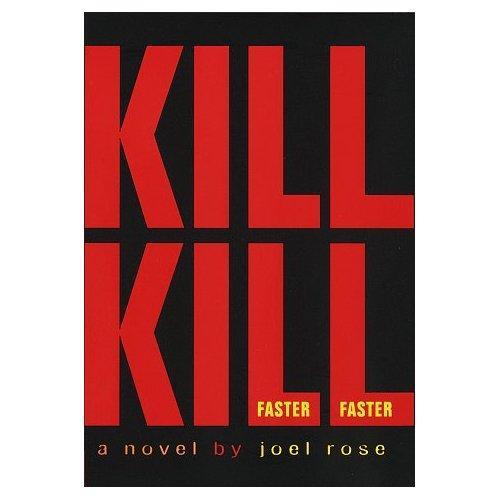 "Absolutely fuckin' brilliant!" ."
--Irvine Welsh, author of Trainspotting

"A pulp novel turned erotic and violent passion play."
New York Times

"I guarantee that anyone who likes to read of crime, sex, and violence told at a breakneck pace will gulp Joel Rose's novel in a single bite."
--Eddie Bunker, author of No Beast So Fierce and Dog Eat Dog

"Stylish, Dead-pan funny and exhaustingly fashionable. The pace never drops."
--The London Times

"There's no denying its power. Very good indeed."
--Time Out

"Rose has crammed the crime genre into a pulverizing blender and spewed out a terrifyingly violent, funny, sexy, and hypnotic novel."
--Details Magazine

"An audacious and thrilling novel that is as dynamically stylish as it is brutally authentic. Joel Rose has written a necessary, unforgettable book."
--Dennis Cooper, author of Closer

"It's beautiful. It's terrifying and it's the poetry America, and maybe all men, deserve."
--Alan Warner, author of Morvern Callar and The Worms Carry Me to Heaven

"Prose like a breathless incantantion." --Independent
"God help Mr. Rose."
--Rick Moody, author of The Ice Storm